Is Kratom Legal in Delaware ?
Kratom is not considered a controlled substance under the Controlled Substance Act. At the federal level, citizens of the United States are free to use and sell kratom. It is no more illegal than toothpaste. However, federal legality does not necessarily mean you can legally take it in your state. Some states occasionally ban substances that are not federally illicit.
Is Kratom Legal In Delaware?
 Fortunately, people from the First State will not need to leave to enjoy the benefits of kratom. Kratom is completely legal in Delaware. It has been legal since before Delaware became the first state admitted into the United States of America. Of course, kratom did not become an import into Delaware until recently.
History of Kratom Legislation in Delaware
 At present, Delaware has no proposed plans to ban Mitragyna speciosa or its derivative alkaloids. In 2014, there was a proposed bill to strip residents of their right to use kratom. Legislators struck the parts of the bill that would have banned kratom before any vote. The only other time kratom was close to being disallowed in Delaware was when the federal government considered a nationwide ban on the product in 2016.
There was also a worldwide outbreak of salmonella linked to kratom in 2018. It was found that one Delaware resident contracted salmonella from contaminated kratom. The salmonella outbreak did not spark any attempts to ban the substance, likely because kratom was not at fault. Imagine if states banned tomatoes every time they had contaminated tomato harvests.
Shipping Kratom to Delaware
 Because kratom is federally legal and legal in the state, there are no complications with shipping kratom to Delaware. You can order it on any website that sells kratom and ships it to Delaware as you would with any other product. Purchasing online is the best route for getting quality kratom at low prices. Online kratom retailers also tend to offer more varieties of kratom than brick-and-mortar stores.
Online retailers often focus solely on kratom, whereas in-person retailers that carry kratom often focus on smoking or vaping products.
Do not worry about traveling with kratom either. No states bordering Delaware have laws banning it. If you plan to go far afield with kratom in tow, research your destination's kratom laws.
Specific Regulations in Counties and Cities in Delaware
 There are no municipality-level kratom regulations. In each of Delaware's three counties, you do not have to worry about legal implications related to kratom use.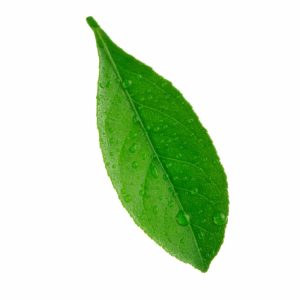 Best Places to Buy Kratom Within Delaware
 As mentioned already, you are legally allowed to order kratom online. Online kratom retail is usually the best option in terms of price and quality. However, there are many reasons for which you might want to purchase kratom in-person. Supporting local businesses, discussing kratom with a retailer, and receiving your product right away are all reasonable excuses to visit a brick-and-mortar retailer.
Here is a list of some of the highly-rated places to purchase kratom within Delaware:
Newark
Frolic on Main Street
Royal Tobacco & Vape Outlet
Tobacco One and Convenience Plus
Dover
Crystal Dragon Fine Smoking Accessories & Gifts
Puffster
Unreal Vapors Dover
Bethany Beach/Dewey Beach
Marley's Smoke Shop Dewey
DOT Discount
One Stop