Is Kratom Legal in Mississippi ?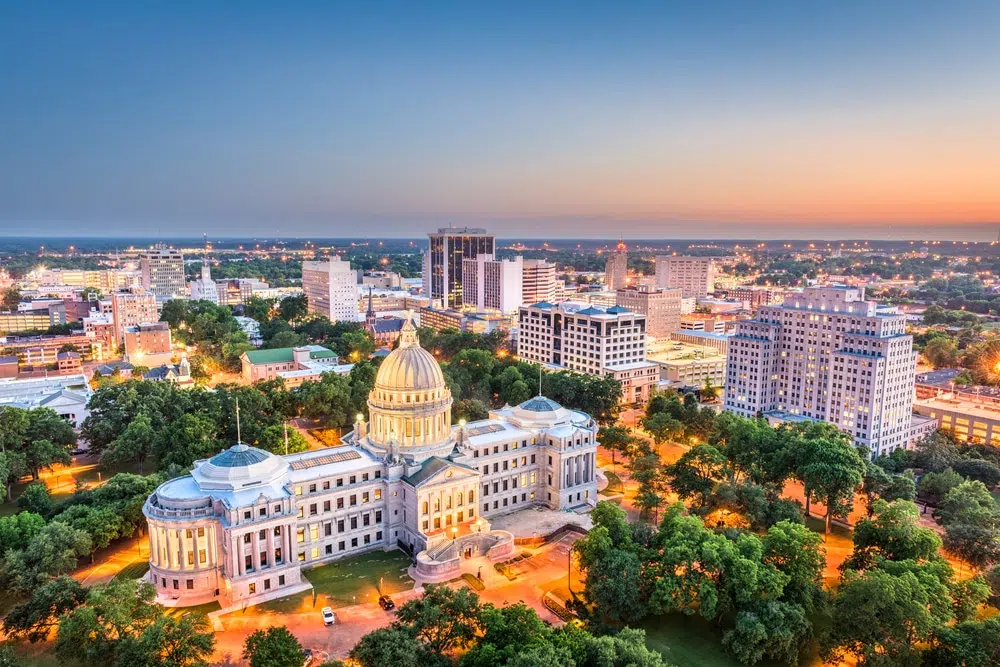 Kratom trees are native to Southeast Asia, and their use globally has been increasing over the past decades. While several countries have taken steps to outlaw kratom, the United States' federal government allows its constituents free possession of the tree. The DEA almost banned kratom in 2016, but the agency decided not to when it realized it was an unpopular decision. The DEA decided to label it a Drug and Chemical of Concern, instead. However, the label does not mean anything legally speaking. The DEA's classification means the agency thinks legislators should study kratom and figure out how to regulate it for consumer safety. If your state outlaws or regulates kratom, it does not matter what its federal legal status is. You should know your local kratom laws before buying.
Is Kratom Legal in Mississippi?
Kratom is legal in Mississippi, but make sure to check with your municipality. There are many counties and cities in the Magnolia State that have banned kratom. There are also people in the State Senate and House of Representatives who are trying to ban kratom every year. Only time will tell whether these efforts will bear fruit. Until then, Mississippi has not technically outlawed kratom, but it is illegal in many parts of the state.
History of Kratom Legislation in the State of Mississippi
In 2018, the Mississippi legislature saw the introduction of SB2475, which was an act to include kratom in Schedule I controlled substances. Within 15 days, the bill went to a committee and died. Later in the year, HB947 was introduced and passed. The initial text of HB947 would have made kratom Schedule I. Before the bill passed, the legislature amended the bill to exclude kratom.
After failing to ban it at the state level, detractors successfully got kratom outlawed in many cities and counties in Mississippi. In 2020, three more bills to ban kratom were introduced. SB2084 wanted to see kratom as Schedule I but died in the committee. HB1287 was introduced roughly two weeks after SB2084, also tried to classify kratom as Schedule I, and also died in the committee. Mississippi legislatures thought reviewing the same bill three times at once was a good use of time; they reviewed SB1284 in early 2020 as well. SB1284 sought to classify kratom as Schedule I and died in the committee.
In 2021, the legislature faces two big bills regarding kratom. The first is SB2110. SB2110 is yet another attempt to make kratom Schedule I. SB2370 is a bill to enact the Mississippi Kratom Consumer Protection Act. The Mississippi KCPA will make it illegal to sell contaminated or adulterated kratom, as verified by a third party. This bill is significantly better than a Schedule I classification, and even kratom advocates favor the KCPA to no regulation.
Whether these bills will pass is up to the Mississippi Legislature. If you live in Mississippi, you can lobby your local government to pass or strike whichever bill you want. If you are interested in safe and available kratom, then you should look into SB2370.
Kratom Legislation By Cities and Counties in Mississippi
It seems like kratom's detractors have decided to take a systematic approach to outlaw kratom in Mississippi. By banning it in every city and county, they do not need to ban it in the state. There are at least 33 cities and counties in Mississippi that do not allow kratom.
They are as follows:
Counties:
Alcorn
Tishomingo
Prentiss
Itawamba
Lowndes
Union
Monroe
Calhoun
Tippah
Noxubee
Cities:
Columbus
Caledonia
New Albany
Fulton
Mantachie
Pontotoc
Booneville
Corinth
Belmont
Marietta
Iuka
Ripley
Derma
Bruce
Calhoun City
Vardaman
Guntown
Okolona
Senatobia
Saltillo
Burnsville
Tishomingo City
Blue Mountain
Check with your municipality before buying kratom. You do not want to violate the law.
Buying Kratom in Mississippi
You can buy kratom online or in-person as long as you do not live in one of the above municipalities. Online vendors have great prices and usually verify their products in laboratories. Vendors will not ship to a city that has banned it, and if they do, you will get in trouble.
Buying locally supports your economy and community. Here are some reputable local kratom stores:
Candy Shop & Kratom
Kratom Botanicals