Is Kratom Legal in Kansas ?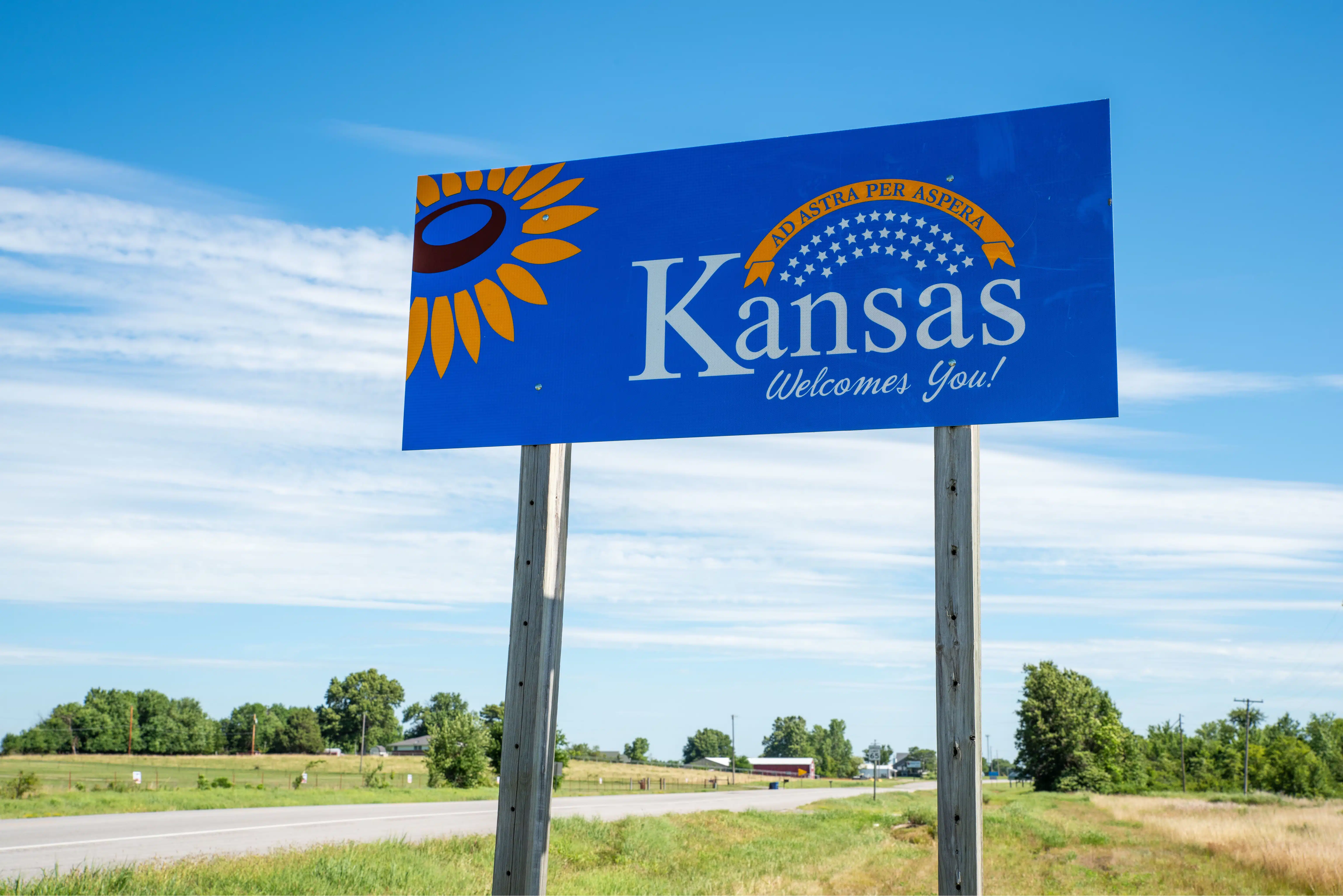 It is imperative to understand the legal consequences of any action you undertake. Kratom is federally legal. The DEA almost banned it in 2016 but decided not to due to surmounting public pressure. The DEA does consider it a Drug and Chemical of Concern but not a controlled substance. Even so, your local government may have banned Mitragyna speciosa or its derivative alkaloids. If they have, the ban overrides any federal status.
Is Kratom Legal in Kansas?
The Sunflower State might eventually style itself the Kratom State because Mitragyna speciosa is legal here. There have been attempts to ban the Southeast Asian tree, but none of these attempts have made it through Kansas' state legislature. Fortunately for the inhabitants of the land famously depicted in Dorothy's adventures in Oz, Kansans can enjoy the benefits of kratom legally and safely.
Kratom's Legal History in the State of Kansas
In 2018, SB 282 made its debut in the Kansas Senate. This Senate Bill would have added kratom to the list of controlled substances under Kansas' Uniform Controlled Substances Act. The bill did pass, but not before the Senate amended it to exclude kratom.
The reason that senators struck kratom from the bill was a public outcry. Public servant Susan Concannon likened people asking to maintain their rights and sounded like addicts. If the Senate had attempted to ban food or water, the people asking them to not would sound desperate too, which is no reason to ignore them. Fortunately, laws do not account for feelings, and kratom prevailed in remaining legal.
The Kansas Senate started reviewing House Bill 2400 in 2019. HB 2400 would add the Kratom Consumer Protection Act to the Kansas Food, Drug, and Cosmetic Act. The Kansas legislature killed the bill in 2020. The future of kratom regulation for Kansans is still up in the air.
Specific Kratom Laws in Cities and Counties in Kansas
There are no specific statutes regarding kratom on the books in any Kansan city or county. Whether you are in Kansas City, the capital of Topeka, or the large urban center of Wichita, you can enjoy the full effects that kratom has to offer.
Buying Kratom in Kansas
You can purchase kratom anywhere in Kansas or have it shipped to you from an online retailer that services your area.
Most online retailers have no qualms shipping to Kansas as it is central to the United States. Kansas is the geographic center of the country. Online retailers tend to sell better kratom than brick-and-mortar stores and offer more competitive pricing. Kratom retailers on the web also frequently specialize in kratom, unlike head shops and gas stations that sell kratom amongst many products.
Still, there are many reasons to purchase kratom from brick-and-mortar establishments. You are helping local businesses and keeping your money within your regional economy. You are also showing your legislature that kratom commerce is significant to your region, which might give them a reason to pass a KCPA over scheduling kratom as a controlled substance. Whatever your reason, there are many options in Kansas if you prefer buying locally.
Here are some spots to purchase kratom in Kansas:
Kansas City
Aqueous Vapors
Bargain Hunters Paradise Kratom, CBD, and Botanica
Vapor Maven
Topeka
Northside's Smokes 4 U
Payless Smokes
Top Shelf Vapors
Wichita
Kratom City
Nice Guys Kemp Hut RX
Up N Smoke