The 10 Best Kratom Shops to Buy from in St. Paul, Minnesota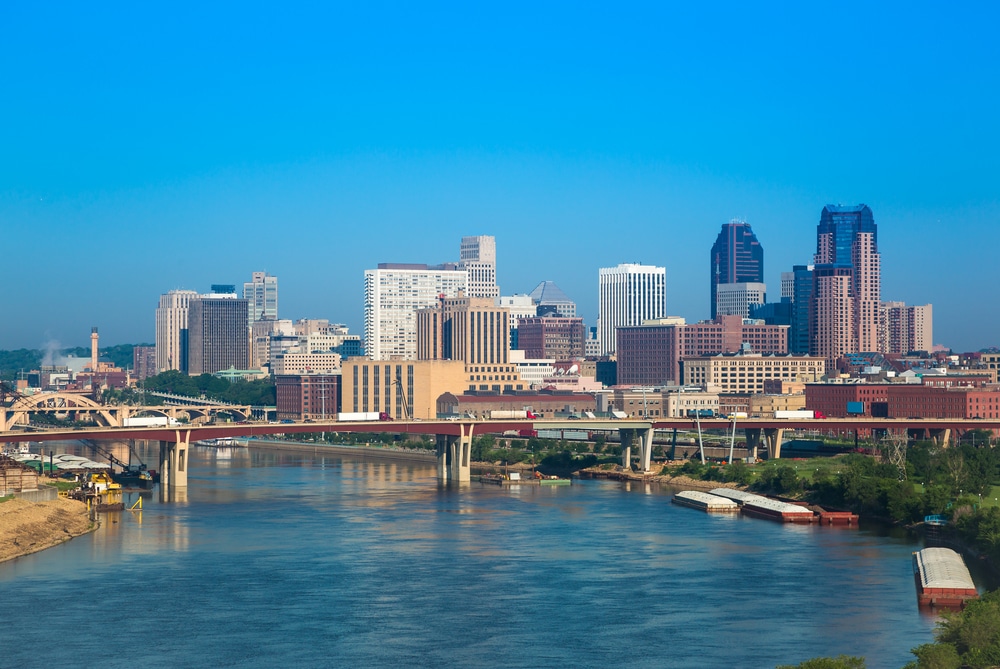 1. Midway Tobacco and Vapor
Situated in a prime location, easily accessible from most parts of the city, Midway Tobacco and Vapor is one of St. Paul's premier kratom destinations. Locals and tourists alike flock to this store on a regular basis, and it's easy to see why.
You're guaranteed to have a positive experience at this store, as the staff are really courteous and helpful, the prices are fair, and the range of kratom products is particularly impressive, with plenty of different strains to choose from.
Address: 1475 University Ave W, St Paul, MN 55104
2. Smokes Vapor Zone 
Smokes Vapor Zone is another good shop to visit if you're in the St. Paul area and searching for kratom. It's a big store, with an equally large array of high quality products from the smoking, vaping, and herbal worlds.
The vast majority of the products for sale in Smokes Vapor Zone are made in the USA and crafted to the highest standards, so you can rely on this shop to supply you with good quality kratom cabs and powders. They also sell incense, CBD oil, cigars, candles, and more.
Address: 2111 Old Hudson Rd, St Paul, MN 55101
3. Union Tobacco 
If you have a craving for kratom in St. Paul, head on down Stryker Avenue to the Union Tobacco head and smoke shop. Open until late most nights of the week, this store has a cool design, fun vibe, and friendly staff members waiting to say hello.
In terms of kratom, they stock products from some of the best brands in the business, including OPMS. They have a variety of red, green, and white strains in both powder and capsule form, and they also sell many other related goods.
Address: 567 Stryker Ave, St Paul, MN 55107
4. Sam's Tobacco
Sam's Tobacco is another highly-recommended St. Paul store offering kratom in addition to countless other products like e-cigs, cigars, glassware, hookahs, lighters, and other accessories, too.
Not only do they have a lot of different products in this store, but they also have some of the best prices in the area. The owners are always eager to offer the best value for money to their customers, so they arrange all kinds of deals, discounts, and special offers, especially for those who buy in bulk.
Address: 211 13th Ave S, South St Paul, MN 55075
5. Magus Books & Herbs 
If you're happy to make the drive into Minneapolis from St. Paul, be sure to check out Magus Books & Herbs for all your kratom needs. This fun store has a really vibrant sense of style and relaxing atmosphere, with friendly, easygoing staff members to match.
They sell all kinds of natural solutions, mysterious herbs, and plant-based remedies, as well as a good range of kratom products. You can find your favorite strains here like Maeng Da and Indo, as well as some rarer and more exotic options, too.
Address: 1848 Central Ave NE, Minneapolis, MN 55418
6. Downtown Smoke Shop 
Nestled beneath the skyway on Minnesota St is where you'll find Downtown Smoke Shop, one of the Twin Cities' top locations for smoke, vape, and herbal products. They sell everything from cigars, pipes, and mods to CBD products and, of course, kratom too.
Only the best brands and finest products are featured at Downtown Smoke Shop, so you can trust this store to provide you with the very best kratom experiences, every single time. The staff are super friendly here too and the prices are just right.
Address: 381 Minnesota St, St Paul, MN 55101
7. New Smokes
New Smokes is yet another fun smoke shop in the St. Paul area offering a huge and varied selection of smoke, vape, and other goods. You can find shelves stacked full of mods and pipes here, but there's also a section of the store devoted entirely to kratom and other natural products too.
In terms of quality, New Smokes doesn't settle for second best. They only sell high quality kratom strains from trusted, reputable brands, so you can shop with confidence and head home with some top-tier kratom.
Address: 1700 Rice St, St Paul, MN 55113
8. White Bear Tobacco & E-cigs
White Bear Tobacco & E-cigs is a family-owned and operated business in St. Paul selling the best vaping and smoking items, as well as plenty of other related goods, including kratom.
This store is regularly updated with new products too, and the staff are always eager to hear about customers' interests and desires, so you can speak with them if there's a specific type of kratom you want to buy. They also regularly organize sales and special offers on kratom and other products too.
Address: 1662 White Bear Ave, St Paul, MN 55106
9. Hideaway 
Hideaway is another super spot to check out if you're interested in kratom and similar products. This is actually a chain store, with several locations in places like Dinkytown, Apple Valley, and Oakdale. The Dinkytown location is perfect for St. Paul residents and visitors.
In store, you'll find plenty of red, white, and green strains of kratom in pill and powder form. And you can buy kratom in whatever quantity suits you best, all depending on your own needs and desires. What's more, Hideaway runs its own rewards program for loyal customers, so if you visit and shop with them regularly, you can save a lot of cash.
Address: 1309 4th St SE, Minneapolis, MN 55414
10. Little Canada Smoke Shop & Specialties LLC 
Little Canada Smoke Shop & Specialties LLC is open from 10am until 9pm most days, although the hours do vary, so make sure to check in advance. It's situated to the north of St. Paul in Little Canada, and it's a charming little store with a lot to offer.
There are all kinds of kratom here, including products from leading brands like Krave. You can choose from a wide variety of strains, including those that are probably familiar to and a few rarer and more exotic options too, all at decent, affordable prices.
Address: 27 Little Canada Rd E, St Paul, MN 55117